See AMCAST's CRUSHING MACHINES IN ACTION
RockyTM Transformer - A Revolutionary Crusher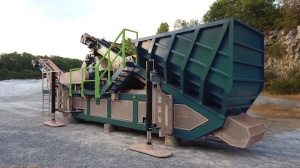 Producing high quality sand from a variety of aggregate waste materials. From cone crusher byproduct, to virgin bank run river rock, the Rocky produces saleable sand product with near perfect spherical grain structure in just one pass. No grinding; No compression; Just 85-97% usable sand from a 100% impact crushing process.
812 GEOTM HSI - Intelligence on Tracks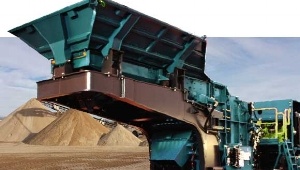 Among other industry advancements, with the 8 12 GEO™ HSI, we introduce self-adjusting aprons designed to alleviate the hassle of manual calibration and maintenance procedures. The machine is also equipped with advanced control software for optimizing energy consumption throughout its crushing systems.