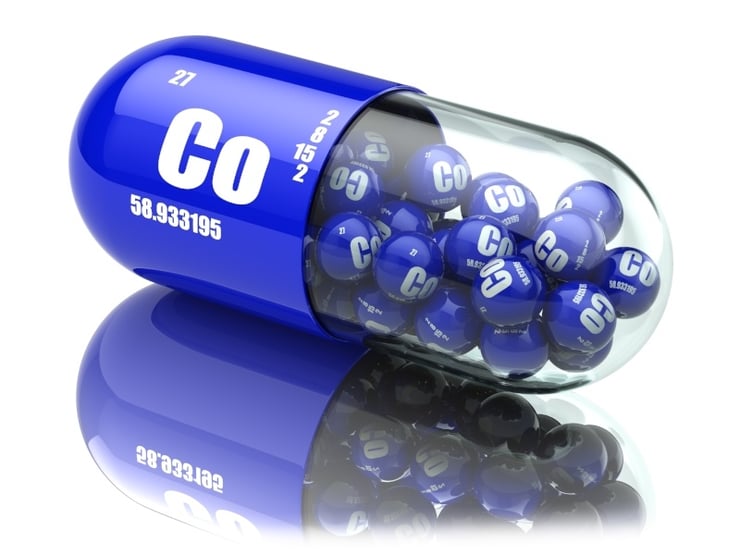 Until recently, cobalt has been somewhat of a sleeper on the commodities market. It was much less in the news than other metals such as gold, silver, and copper, but that's changing. Cobalt is a prime ingredient in the making of lithium-ion batteries, used in the manufacture of mobile phones, with Apple Inc., a leader in the mobile phone industry, being one of the world's largest end users.
In response to the huge increase in demand for cobalt, with prices for the metal tripling in just the past eighteen months, Apple has now entered into direct talks with cobalt mining companies for the first time ever. Making a supply agreement directly with mining companies, thereby cutting out the middleman, would allow Apple to stabilize and secure their cobalt supply chain, guaranteeing access to the cobalt needed for the manufacturer of their iPhones and iPads.
Why Such an Increase in Demand?
What's worrying Apple regarding their access to cobalt supplies is the fast-growing electric vehicle (EV) market. Batteries for electric vehicles also require cobalt, and the increased demand for electric vehicles is increasing the demand for cobalt. Cobalt is a key metal used in batteries for all sorts of applications, with about one-fourth of global cobalt supplies currently being used in the production of batteries for smartphones. Until now, Apple has been happy to let the companies that produce the batteries for their iPhones, iPads and other computerized gadgets handle the procurement of the metals needed to make them.
With fears that the booming EV market will create a supply shortage of cobalt, Apple is in direct talks with miners to secure long-term supplies of this key ingredient. They're looking for contracts that will guarantee them several thousand tons of cobalt per year for five years or more. These discussions, which started more than a year ago, are confidential, so details are sketchy. Glencore plc's CEO Ivan Glasenberg has indicated that they've been in touch with the tech giant. Glasenberg stated that Apple had been in talks with Glencore plc, the world's largest producer, as well as several other companies, late last year. No further details were given.
Stiff Competition
Apple now finds itself in stiff competition with other companies such as Volkswagen, BMW, and Samsung. They are all in a race to get multi-year contracts in place with cobalt producers and suppliers to ensure that they have a lock on the supplies needed to meet their ambitious plans to produce electric vehicles and equipment requiring the use of lithium-ion batteries.
SK Innovation Co., South Korea's largest oil refiner, just recently struck a cobalt/nickel supply deal with Perth-based Australian Mines Ltd., which is currently developing the Sconi mine in Queensland. The deal is purportedly worth US3.9 billion. SK Innovation plans to use those raw materials for manufacturing electric vehicle batteries at a plant in Hungary and, according to a recent filing, is in agreement with Australian Mines Ltd. to purchase the proposed output of the Sconi mine for the next thirteen years. The head of procurement for BMW stated that the luxury automaker is near to closing a ten-year cobalt supply deal.
How Much is Needed?
The amount of cobalt needed to make a single smartphone battery is about eight grams, whereas approximately 8,000 grams are needed to produce a battery for an electric vehicle. Apple has been working behind the scenes for several years now in the development of their own EV and, more recently, has been concentrating efforts on the development of autonomous systems, including cars with a self-driving feature.
With cobalt's tripling in value in the past eighteen months, it's no surprise that production is also increasing in order to keep up with demand, which is expected to rise exponentially in the coming years. In 2016, worldwide cobalt use in batteries amounted to about 48.9K tons. 2017 saw that figure rise to 55.4K tons, with an expected requirement in 2020 of about 74.5K tons. This is a mere drop in the bucket compared to the expected need for as much as 324.3K tons by the year 2030.
Recent Roadblocks
More than 2/3 of the world's cobalt comes from the Democratic Republic of Congo (DRC), where child labor is often used in mining. International human rights groups alleged that Apple, among others, have been supplied with cobalt from the DRC, mostly obtained through Chinese suppliers. Last year, Apple published the names of companies in their cobalt supply chain, asserting their commitment to not to allow miners from the DRC that use child labor to be a part of their supply chain. Forgoing the use of smaller miners and securing agreements with major mining companies such as Glencore should help.