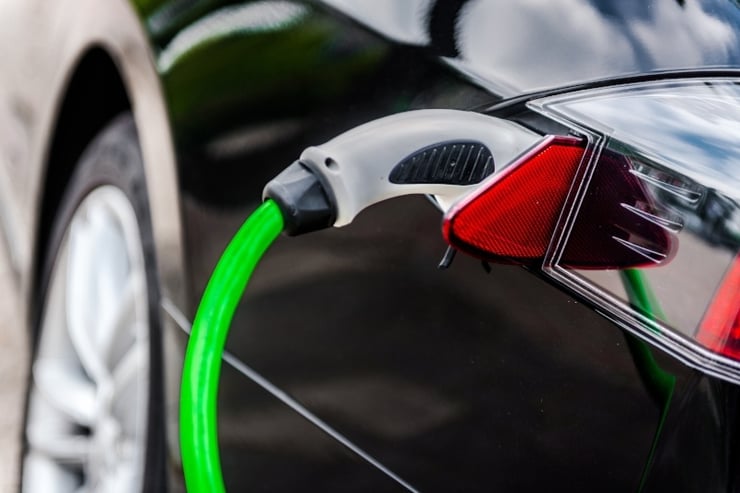 There's no escaping the fact that electric vehicles ( EVs), are garnering tremendous attention in the transportation industry. Tesla, Elon Musk's pioneering company and leading manufacturer of electrically-powered cars, has just recently come out with their most affordable car yet, the Model 3 sedan, with a sales price of about $35,000. Tesla plans to manufacture 20,000 Model 3 vehicles per month starting in 2018.
Every major car maker is now pinning their fortunes on electric vehicles. Volvo plans to completely phase out fossil-fuel-only cars by 2020. Governments are helping drive the push away from fossil fuels. France wants to eliminate all cars that use gasoline or diesel fuel by 2040. Similar targets have been set by India, Norway, and the UK. Countries all around the world are looking to electric vehicles as a way of lowering their carbon footprints in their plans to fight climate change.
EVs are Here to Stay
Every car manufacturer now produces an all-electric or electric/fossil fuel powered hybrid vehicle and they're getting less expensive to manufacture every year. Experts agree that, with the rapid advancements in lithium-ion battery technology, EVs will soon be cheaper to produce than their fossil-fuel-burning counterparts. Carmakers are already facing supply worries regarding the necessary metals required to make batteries. These metals are also used in making battery units for computers, tablets, cell phones for storing solar power for use in homes.
Western Australia is Heating Up
There's a huge and rising demand in the world, especially in China, for the raw materials needed to produce lithium-ion batteries. It's creating an incredible asset boom in Australia's $90 billion mining industry. Western Australia is already the world's leading producer of lithium and rising demand continues to stoke steadily increasing prices. The cost of lithium carbonate more than doubled between 2011-2016, with last July seeing an increase of 5% in that single month to a price of $14,250 per metric ton.
Prices continue to increase even as exports increase. The market is experiencing the greatest expansion of lithium supply ever, yet this expansion can't keep up with the increase in global demand.
With four current operations in Western Australia and three more getting ready to begin production, big players are jockeying for position to tie up current and future supplies now, with an eye toward securing a guaranteed supply for the next 20 or 30 years. It's similar to how major petroleum companies raced to secure oil-producing land in the Middle East in the 1960s and 1970s. There are serious people investing serious money in lithium battery technology, which has seen a 73% reduction in costs over the past six years.
Greenbushes, the longest continually-operating mine in Western Australia, has now become the largest rock-hard lithium mine in the world. It's currently being expanded to double its previous capacity. Owned in partnership between Tianqi Lithium Corporation in China and Albemarle Corporation located in the United States, it currently accounts for nearly one-third of the world's total lithium production. Tianqi also has plans in the works to expand processing plant operations to the tune of about $578 million (A$717 million).
Other major players making significant investments in Western Australian operations include Jiangxi Ganfeng Lithium Company, which has about a 43% interest in Mt. Marion's mining operations (along with interests in projects in both Ireland and Argentina). They've also recently made an investment/supply agreement with Pilbara Minerals Ltd. Shaanxi J&R Optimum Energy Company, a major Chinese battery manufacturer, came to an agreement in July for future output from Altura Mining Ltd's mining operations.
Even Sociedad Química y Minera de Chile (SQM), the world's 2nd largest lithium producer, has made a move outside of South America in securing a half ownership of Western Australia's Mt. Holland operation being run by Kidman Resources Ltd. Plans are to go into production starting in 2021. SQM is also currently expanding their lithium mining operations into Argentina.
More Battery Plants Being Built
Looking at the number of battery plants being built and future plans in place for EV production, according to Benchmark Mineral, if only 25% of these plans come to fruition, there will still be a shortfall of needed lithium. Chinese companies, which already produce about 55% of the world's lithium batteries, plan to push that production number up to 65% within the next three years. Production of lithium batteries in the U.S. only accounts for about 10% of the world's production, with Tesla's Nevada Gigafactory leading the way.
Australia is the undisputed hub for world lithium production with no expected reduction in demand in the near future. Cobalt and graphite, two other required minerals for battery production, are also found in abundance in Australia.