4 min read
A Demand for Batteries has Sparked a Cobalt Frenzy. What Will Happen Next?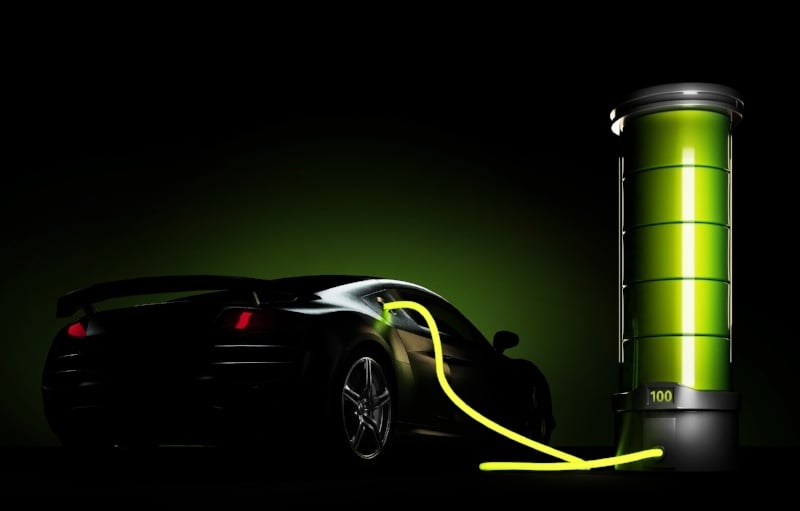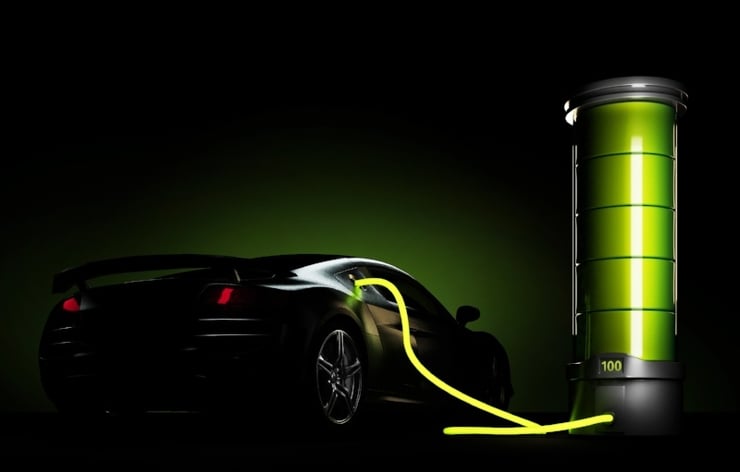 Cobalt, a blue-gray metallic element, atomic number 27 on the periodic table of elements, is utilized in a variety of everyday applications such as producing alloys used manufacturing jet engines. It's used in making magnetic steel, in electroplating, and in manufacturing certain types of stainless steel. Radioactive cobalt-60 is used in medicine for treating some cancers.
Today, the number one use for cobalt is in the production of the lithium-ion batteries used in computers, tablets, cell phones and, most significantly, electric vehicles (EVs). Worldwide need for these batteries has sparked a literal frenzy in the demand for cobalt, which is a key component in their manufacture. This increased demand has driven cobalt prices sky high, tripling them in just the past two years. Many end-users of lithium-ion batteries, companies such as Apple, Samsung, Volkswagen, and Tesla, have become concerned about having adequate ongoing supplies of cobalt for their ambitious manufacturing production plans.
While they've been working on ways to secure these supplies into the future, a number of factors suggest that prices may be leveling off or even slightly retracting in 2018. According to BMO Capital Markets, cobalt, which averaged approximately $72,000 per ton in 2017, could be expected to drop to about $68,200/ton in 2018. Size of the global cobalt market, pegged at about $4 billion at the beginning of 2017, is estimated to be double that currently. While the price of cobalt may see a slight drop during 2018, BMO says that a doubling of today's current price is not an unreasonable expectation for the coming years.
What's Next For Cobalt?
A handful of factors will determine the outlook for cobalt's future. These include:
Current record prices
New supplies
Supply contracts
Recycling/Substitution
Record high prices in cobalt have spurred all kinds of activity related to ways of cashing in on this trend. In the year 2000, cobalt production stood at about 40,000 tonnes. This year that number is expected to rise to 100,000 tonnes, with about 55% of that material going into rechargeable batteries, many for powering EVs. While cobalt is used in the manufacture of lithium-ion batteries for a variety of applications, consider this: the approximate amount of cobalt in a battery used to power a smartphone is eight grams. The amount of cobalt needed for the batteries in an EV is about 8,000 grams.
New Supplies
Cobalt is produced mainly as a byproduct of copper and nickel mining, making the increase in cobalt production different than it is for other commodities. Producers, however, are striving to increase output to keep up with cobalt demand, as in the case of Katanga Mining Limited, 86% of which is owned by Glencore, the world's largest cobalt mining company.
Katanga has successfully recommissioned part of its Kamoto Copper processing facility in the Democratic Republic of Congo (DRC), previously idle for two years, and estimates production of 11,000 tonnes of cobalt in 2018. Production figures are expected to increase to 34,000 tonnes by 2019. This should go a long way toward curbing fears of cobalt supply shortages. This larger-than-expected expansion has some analysts altering their view of cobalt in the medium term, changing their expectation of deficits to a now-expected surplus of the commodity.
Supply Contracts
With many car makers having ambitious plans to significantly increase production of EVs and, by extension, production of lithium-ion batteries, numerous end-users have been working to secure agreements with cobalt miners to lock in long-term supply guarantees. Ivan Glasenberg, CEO of Glencore, confirms that his company has been in talks with Tesla and Volkswagen AG, two companies aiming to close supply agreements for cobalt.
In China, orders for electric vehicles were up 51% in the first eleven months of 2017, amounting to orders for approximately 609,000 EVs. According to Bloomberg New Energy Finance, sales of EVs in China could top one million units in 2018, equal to the number of EVs sold worldwide in 2017. It's been reported that car manufacturers looking for agreements featuring long-term fixed cobalt prices are now relaxing those demands, becoming more amenable to the idea of paying prices more in line with a floating spot price for the metal.
Substitution and Recycling
Skyrocketing cobalt prices are pushing automakers to seek alternatives to conventional lithium-ion battery production. Substitution is one answer, with the battery industry busy looking for ways to make batteries using less cobalt, substituting other raw materials for the key elements now being used. Recycling is also beginning to play an important role, taking spent or faulty lithium-ion batteries and retrieving the metals to recycle into new batteries.
EVs are here to stay. Their role in the automotive industry will increase in importance in the coming years and improved battery technology is the critical factor in their surpassing of internal combustion vehicles.