4 min read
Getting to know AMCAST: Where it all began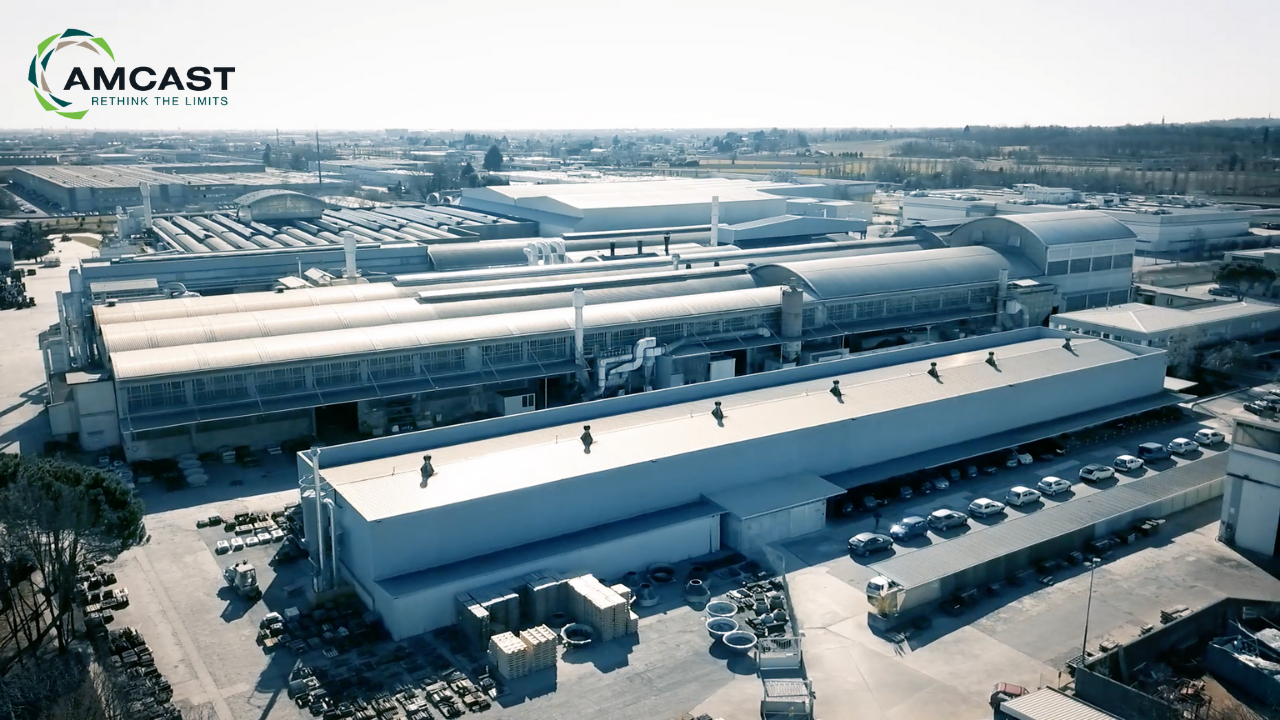 Since the early 2000s, AMCAST has been on a road to revolutionizing the mining industry by stepping away from the beaten path and moving towards an innovative approach. By successfully offering tailored solutions and customized crusher wear parts, we have brought to the spotlight that no two mines are alike. "Mines are not a static environment, there is a constant change, and we are changing with it", CEO, Tomaso Veneroso, states as he tells the story of how AMCAST became who they are today.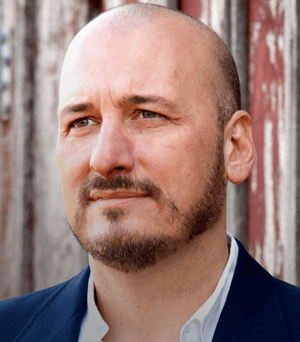 Tomaso Veneroso, CEO of AMCAST
Growing up in the industry, Tomaso first began working at FAR (Fonderie Acciaierie Roiale) Foundries in Italy, AMCAST's lifelong steel foundry partner and spent most of his time immersed in the operations within the different departments, including the materials lab, where he was intrigued by the great minds of the research and development team. Through these years of experience, Tomaso was inspired to expand his horizons and soon began thinking of how he could innovate his own approach as a wear parts supplier to the mining industry.

In 1999, Tomaso officially began his journey with AMCAST. Moving from Italy to the United States, he was managing company sales and working as a product specialist to support and the needs of the industries' material producers. Within a few years, Tomaso was offered the position of CEO and began putting thought to action by applying Material Science to an industry that had long thought about wear parts as being simply a commodity.

"I wanted to embrace the American spirit by leaving what was safe and diving into the unknown," Tomaso states as he and his wife, Stephanie Veneroso, started from scratch with the redevelopment of AMCAST and its vision, all from within a small apartment on Long Island, New York.

Taking on a management role in a foreign country had come with many difficulties, but the support from Stephanie is what made his vision possible. The operation soon grew outside the four walls of their apartment, expanding into offices and warehouses throughout North America supported by the valuable team AMCAST has today.

However, there was a persistent challenge of convincing a market accustomed to immediate success to partner with AMCAST in its new approach to wear parts and equipment. "To be right once, you must go through an endless amount of failure", Tomaso states when explaining the challenges of dealing with a Material Science approach, "you must go through the trial and error, failures, and frustrations in order to have innovative and efficient solutions".

To reach success, it takes a certain collaboration between customer and supplier, and for that, AMCAST focused on strengthening its relationships and selling the process, not the product.

When our team visits customers, the focus is to understand the common crushing issues particular to that site by conducting various wear parts analyses and working closely with our research and development team to offer custom solutions. We have the capability of creating technologies designed specifically for the needs of our customers and their equipment, keeping the focus on production rather than maintenance.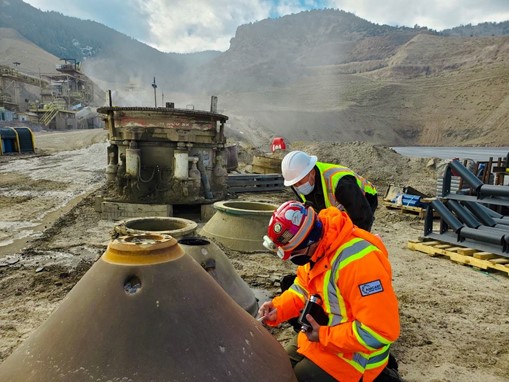 AMCAST product specialists perform hardness testing on a used set of cone liners.
This allows our technical team and foundry metallurgists to evaluate and
produce the proper site-specific class of MNX™ or GPF™ manganese steel,
delivering unmatched performance in bowl and mantle wear life.
"I was always convinced that the answer to be unique and be a leader in the industry was to point heavily toward innovation, research and development, and developing new products," Tomaso states.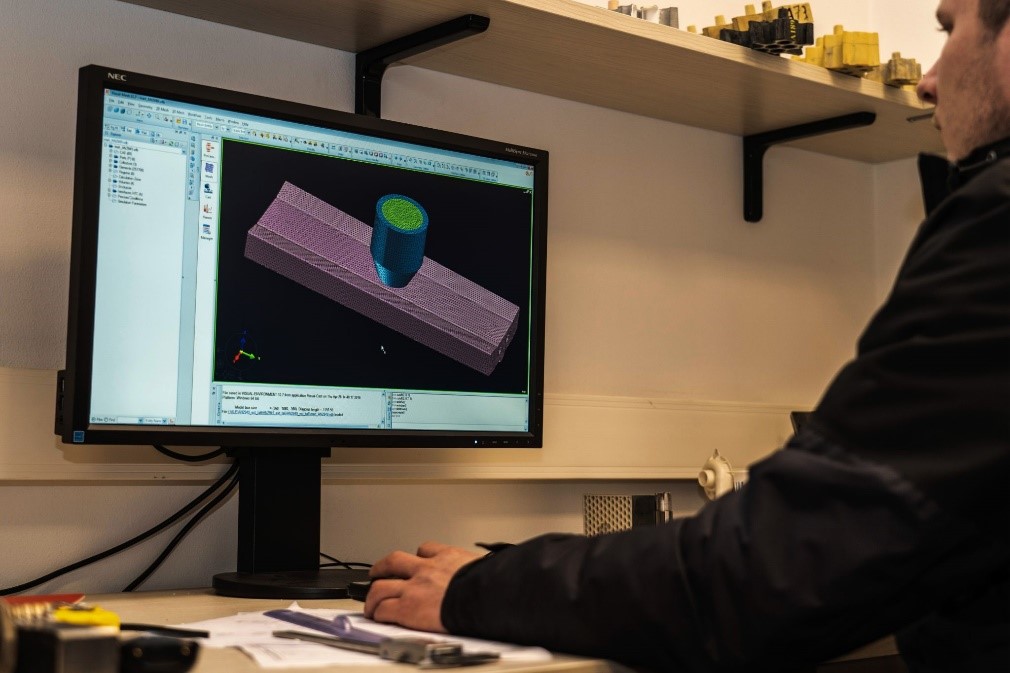 Pictured here, we went behind the scenes to see the development of our MasterCeramic® blow bar inserts.
Since the very beginning, our goal has been to revolutionize the basic steel crusher casting, shifting the industry's consideration of replaceable wear parts from "expense" to "asset." There was an immediate realization that FAR Foundries was the most capable foundry in delivering the Material Science-based solutions necessary to accomplish this goal.
FAR shared the same vision of creating a line of extraordinarily wear-resistant crusher castings, and over the years they have worked closely with AMCAST to develop unique solutions to help material producers to crush and operate more efficiently. These solutions include innovative wear parts technologies such as the MNX ®, GPF ™, SBF ™, and MasterCeramic® inserts.

While developing these technologies, AMCAST and FAR have also kept their priorities focused on social and environmental responsibility through compliance with environmental laws, limiting emissions to the greatest extent possible, and by creating jobs in the countries and cities in which they operate.

AMCAST has been fortunate in partnering with FAR and sharing the same motivation to develop crushing solutions based on Material Science. These solutions have created great successes for both companies, our customers, and have created a path to a sustainable future for the mining, aggregate, and recycling industries. The journey continues, however, as the quest to revolutionize the industry's stance on crusher wear components is still a top priority for AMCAST and FAR.